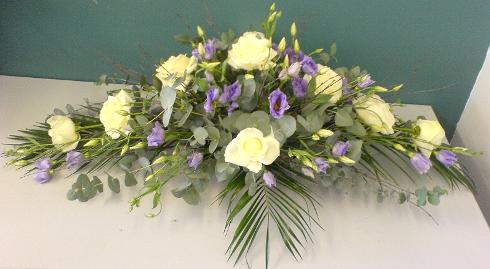 We understand that the passing of a loved one is a very difficult time, so we'll take care of all your floral wishes with the minimum of disruption. All orders can be taken by email or phone if you prefer, or we can do a home visit, and we can provide a completely bespoke piece for you. Any name, object or idea can be interpreted with flowers in your chosen colour scheme and very affordably.
The gallery below shows some examples of our work, including bespoke tributes, sheaves of different sizes for a less formal tribute, wreaths, crosses and hearts. We'd be happy to alter any design to fit your needs or budget or create something unique for you.
Usually the florist will arrange for delivery and all setting up with the funeral director so it's one less thing for you to worry about. All you need to do is decide what you'd like and we'll take care of the rest.

Please get in touch for a copy of our full Memorial Pricelist or to discuss your specific requirements.
Lettering; £30 per letter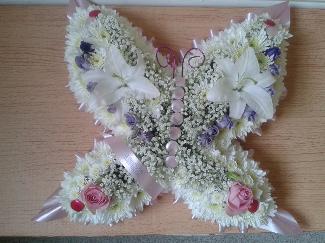 Casket Sprays; Half length spray from £30 Full length spray from £80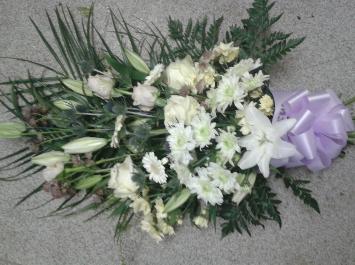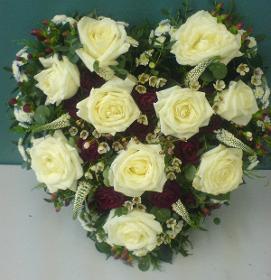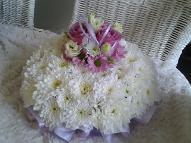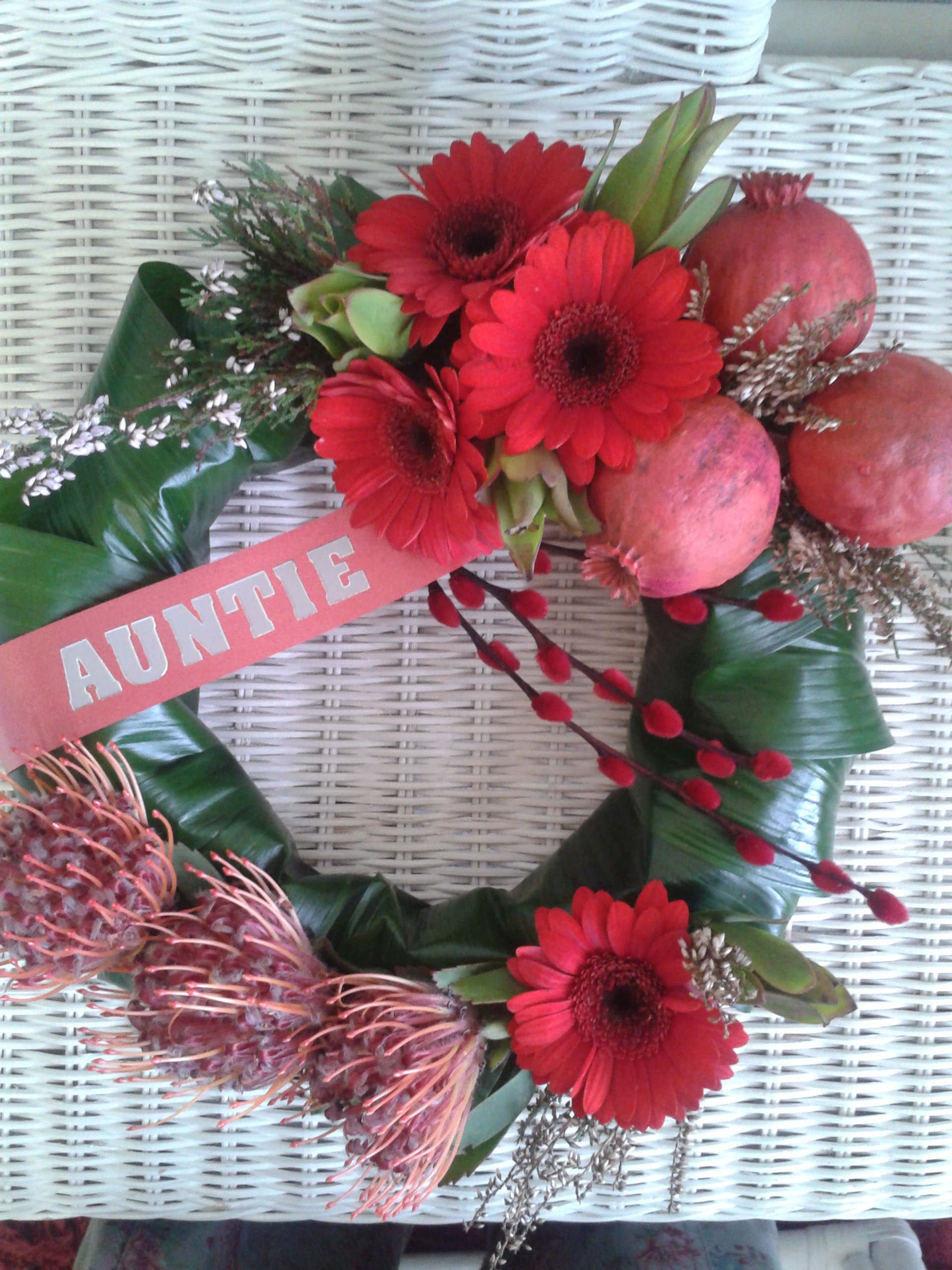 We can also cater to a completely biodegradable funeral either with bouquets, sheaves, twig based crosses or the small clematis wreaths in the gallery which are backed with natural clematis and birch twigs, paying close attention to detail right down to the twine and raffia used instead of tape and ribbon.