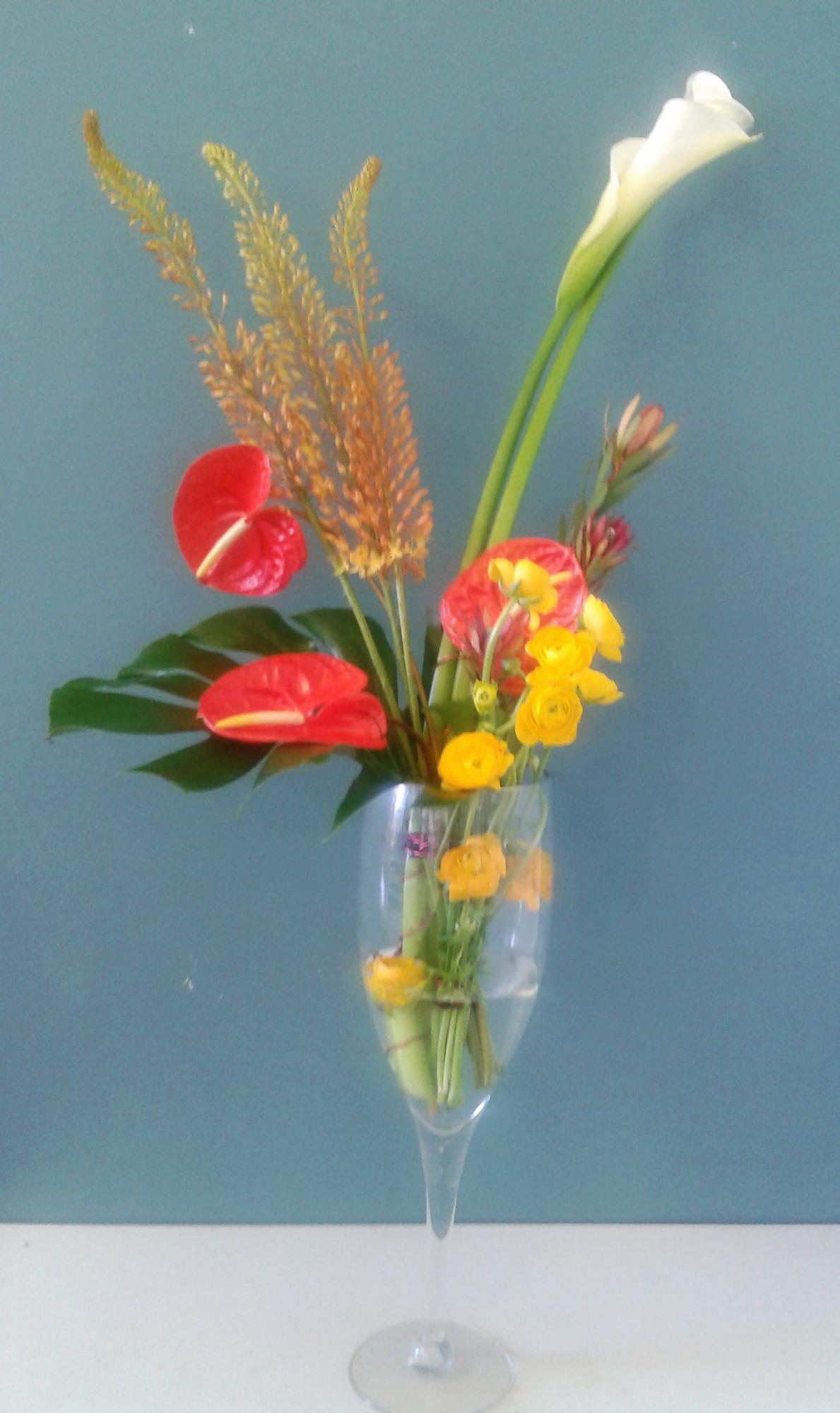 At Button Rose Floral Design, we love working with exotic and tropical flowers so we can offer large impressive displays rich in texture and contrast without breaking the bank. Exotic flowers are large, colourful and vibrant and are easy to care for. Simple, strong lines of colour can also create an eyecatching but very affordable smaller display for your office, bar or restaurant. We can provide displays from as little as £10 that will be sure to impress.
As well as a weekly, fortnightly or monthly regular display for your reception area, conference table or offices, we can also provide a regular refresh maintenance service, particularly relevant to any of our planted displays. This will include feeding, watering, pruning and tidying, and these designs can be added to and altered to freshen the design throughout the year.
We also have experience in retail window dressing and artificial displays.
Please take a look through some of our example designs in this gallery, we'd be happy to offer you a unique bespoke service that lasts years, or just a one off centrepiece for your next event.